Regular price

$162.00 USD

Regular price

Sale price

$162.00 USD

Unit price

per

Regular price

Sale price

$66.00 USD

Unit price

per
Why We Love A Raised Wooden Planter
Raised wooden planters offer several benefits for keen gardeners and those of you with allotments. Here are some of our favourite advantages of using raised wooden planters in your garden:
Improved Drainage: Raised planters have better drainage compared to traditional garden beds. The elevated design allows excess water to drain away easily, preventing waterlogging and root rot.
Enhanced Soil Quality: By using raised wooden planters, you have greater control over the soil composition. You can fill the planters with high-quality soil, rich in nutrients, organic matter, and beneficial microorganisms.
Weed and Pest Control: Raised planters can help reduce weed growth, as they provide a physical barrier between the garden bed and the surrounding soil.
Accessibility: The raised height of the planters offers ergonomic benefits, making gardening more accessible and comfortable. It reduces the need to bend over or kneel, which can be particularly helpful for those of us with mobility issues or back problems.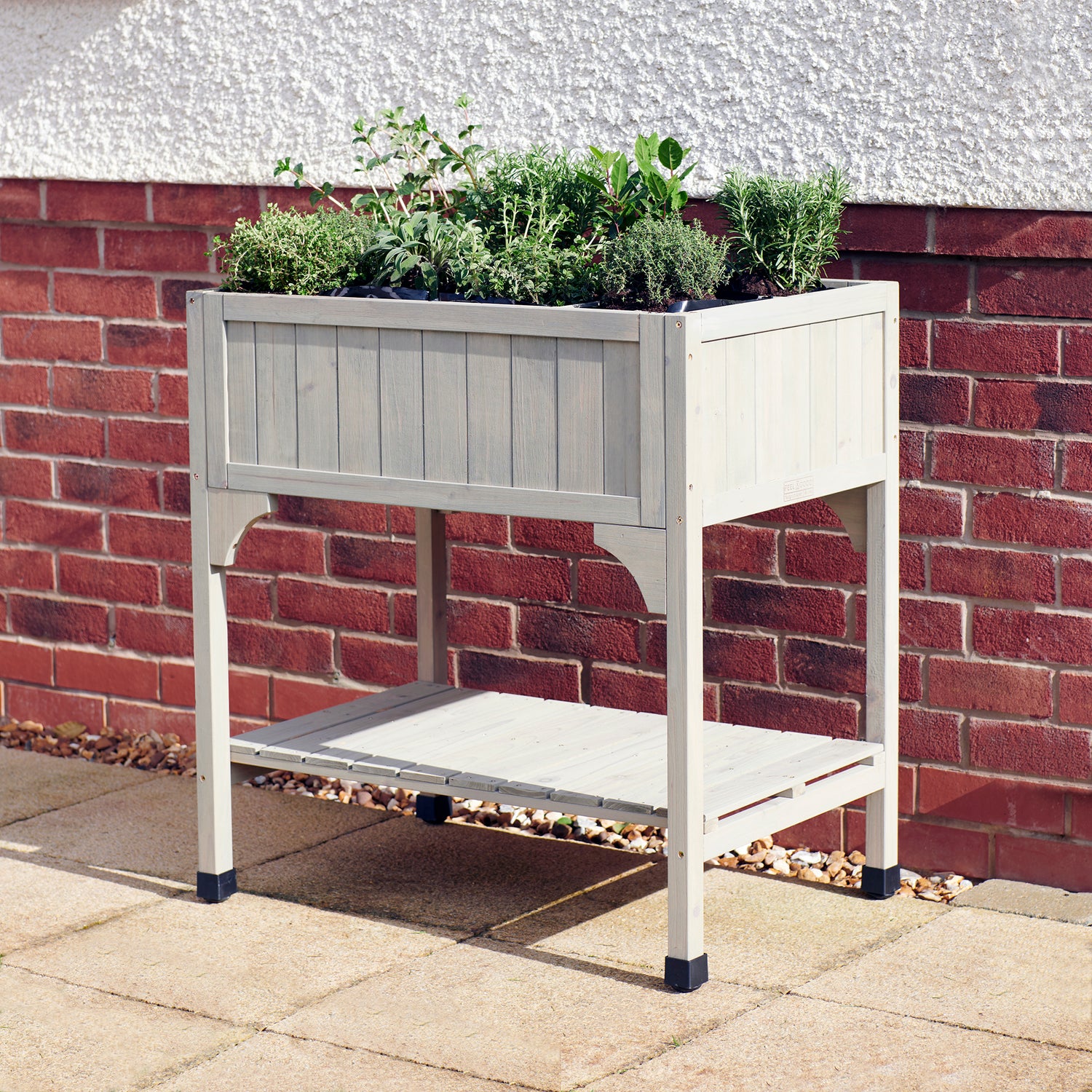 Growing Herbs In Raised Wooden Planters
Our handy guide to the sowing, growing and harvesting of popular fruits.
Read Blog