Folding Motorcycle Cover - BH01
Regular price
$200.00 USD
Regular price
Sale price
$200.00 USD
Unit price
per
Sale
Sold out
Warranty & Returns

We offer a one-year warranty against manufacturing defaults across our entire range; This includes faulty design, materials, or workmanship. It does not cover damage caused by wear and tear, which includes damage caused by animals, weather or where the item has been modified.

 You are welcome to return any unused, unopened item within 14 days of delivery if you change your mind. Where we arrange collection, a small collection charge is applied.

Any item delivered with a fault or damage should be reported within 7 working days, and we will endeavour to find an acceptable solution as quickly as possible. 

 You can find our full T&Cs here.
MOTORCYCLE COVER FEATURES
Waterproof Material. Tested Here in the UK (Oxford600D).
Fits all standard motorcycles and some larger bikes.
2 x Secure locking mechanism (one on each side).
UV Sunlight Resistant so it won't fade or crack.
Heat sealed stitching to protect from water penetration.
Fully Ventilated Sides with Velcro Covers.
100% Polyester with Urethane Coating + Waterproof Rubber Lining.
10 Stage Rust Protection Structure for Maximum Strength – BUILT TO LAST!
Can be bolted permanently to the ground if required (with supplied 10mm anchor bolts).
New for 2023 -

Bolted down clips which sit on either side of the Bike Home frame to secure the fold down door.                                                                                                                                                                                                         

Discover our new and improved Folding Motorcycle Cover design! This bike home folding cover is suitable for almost any sports bike and boasts a highly durable design for full weatherproof protection. It is very practical and easy to assemble, with a high-quality steel frame to prevent rust damage. With our folding motorbike cover, you can ensure the best protection at all times.
Share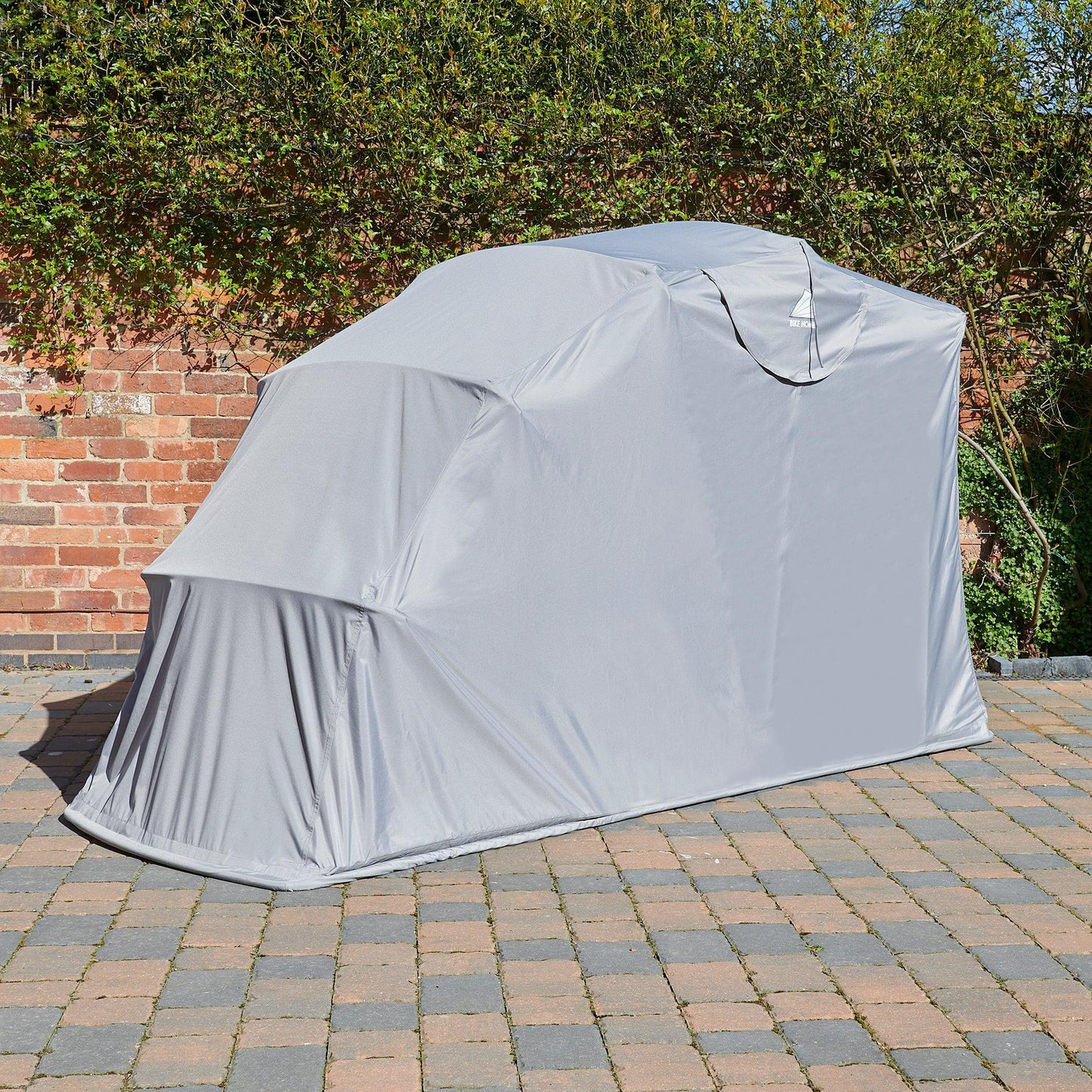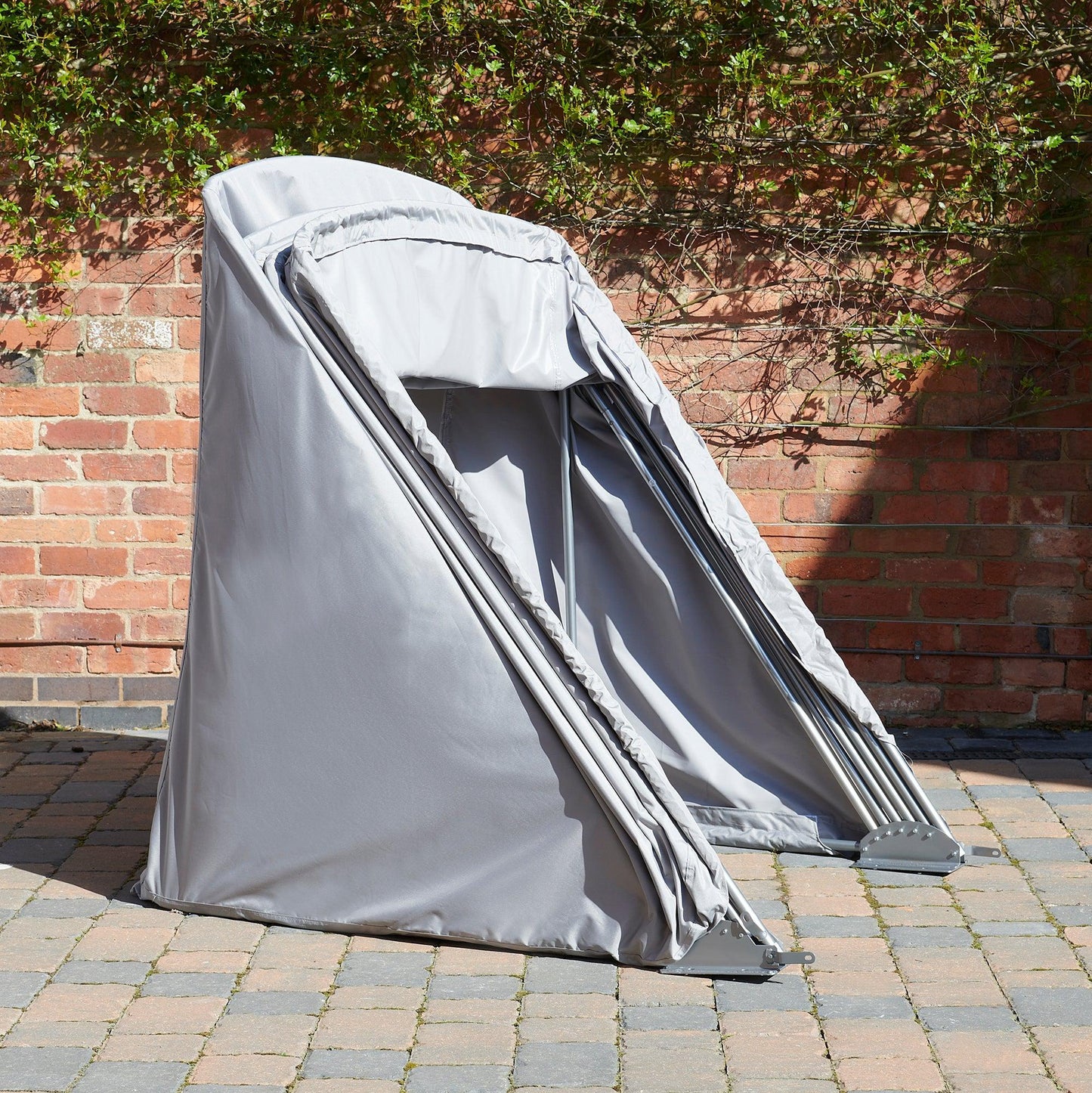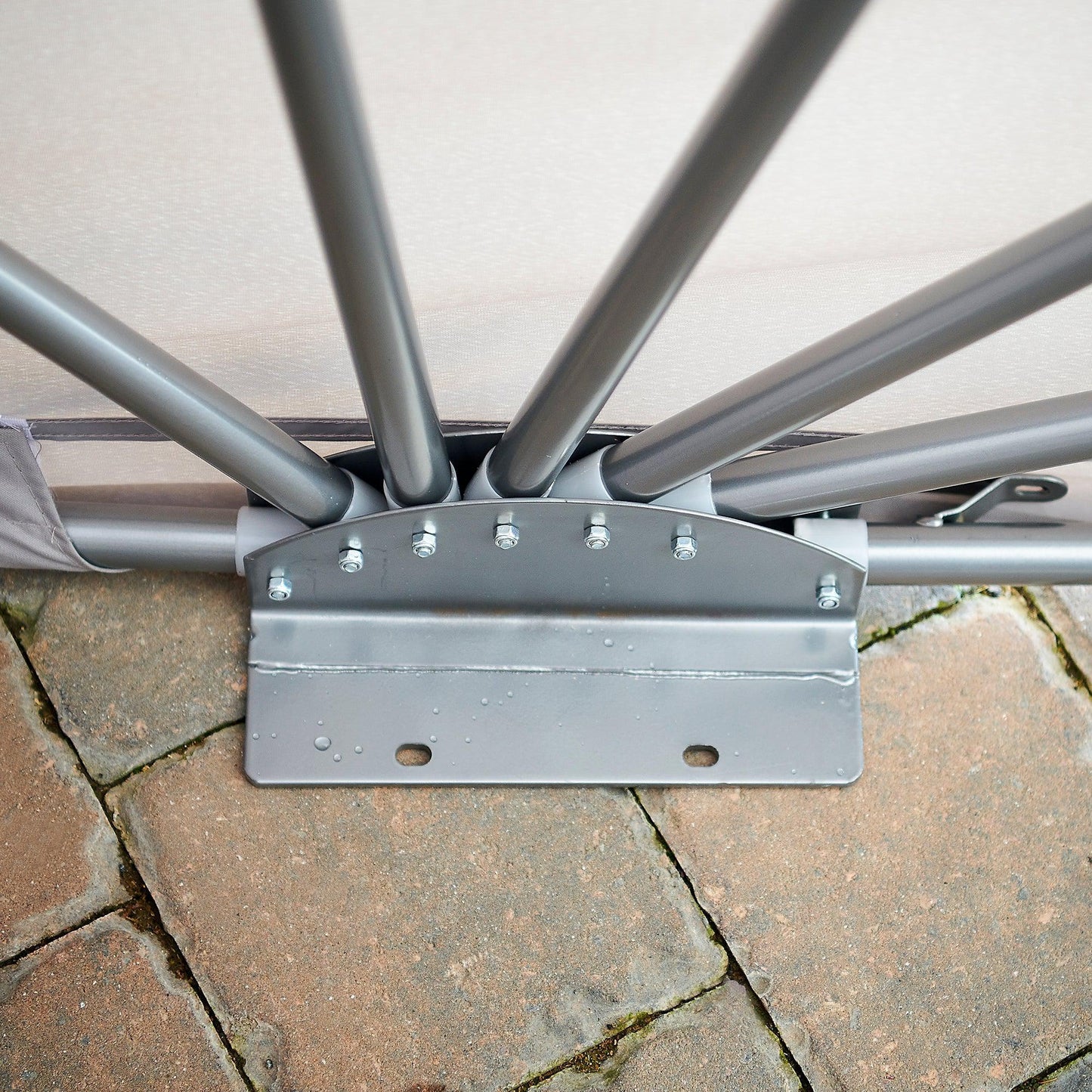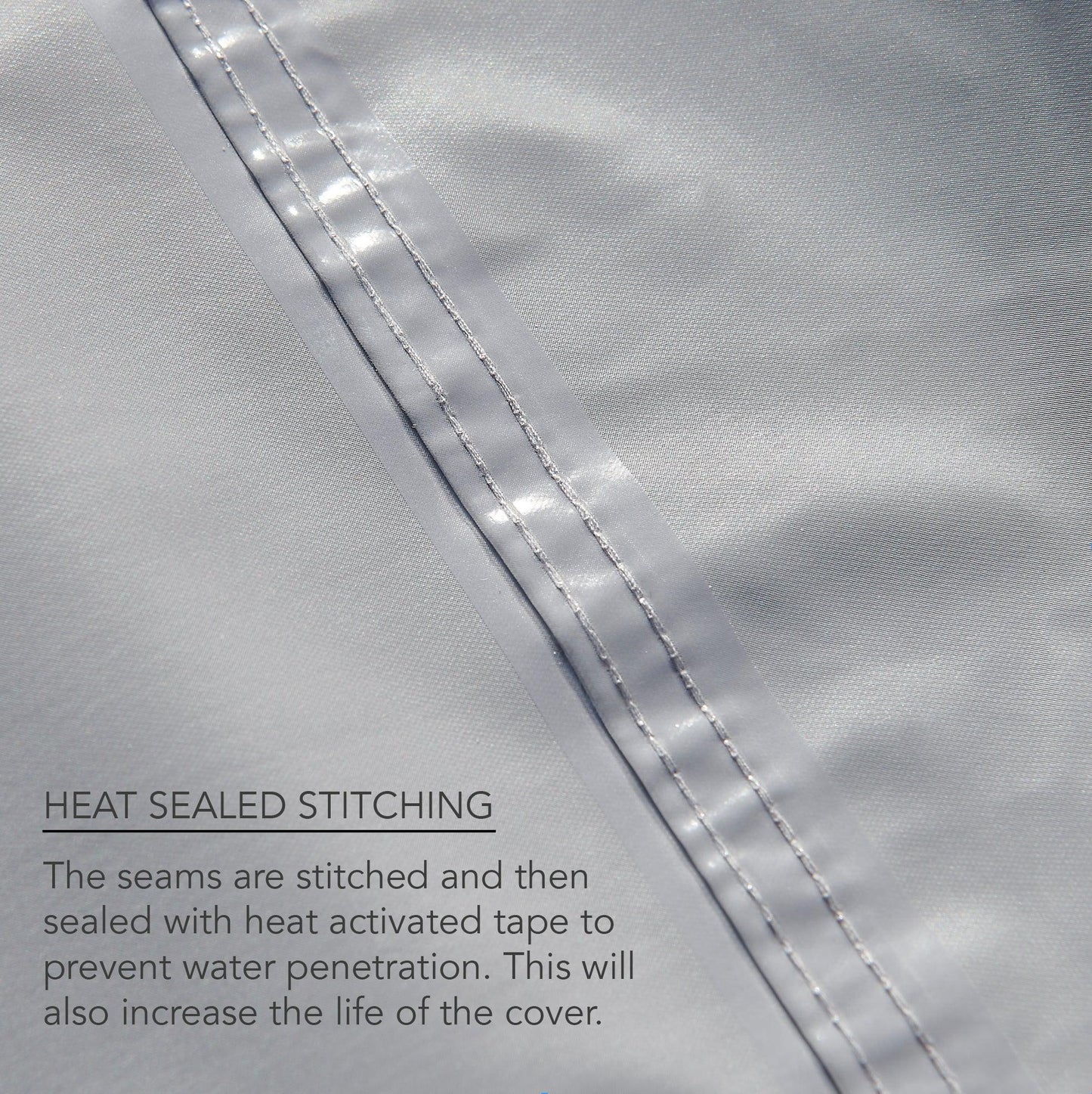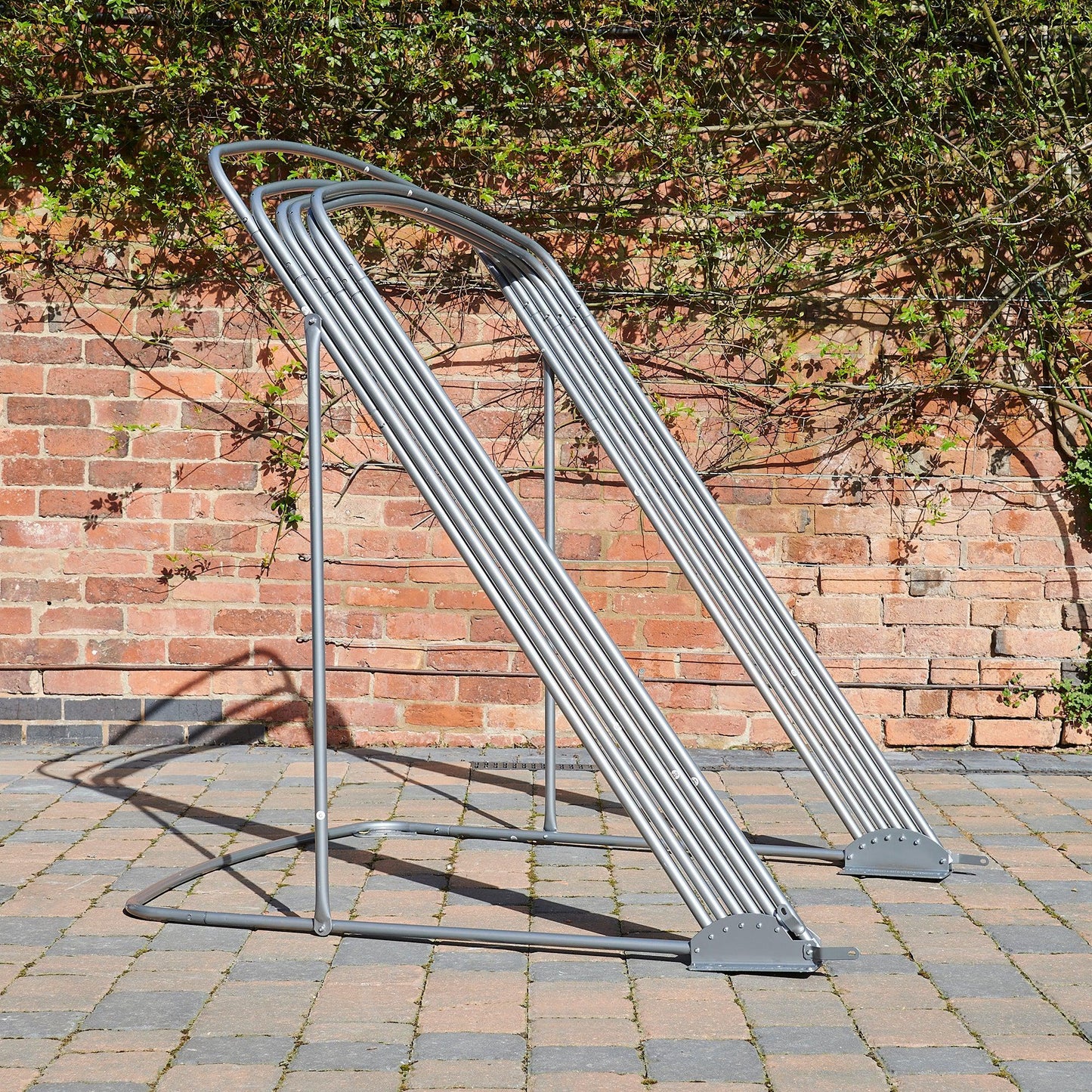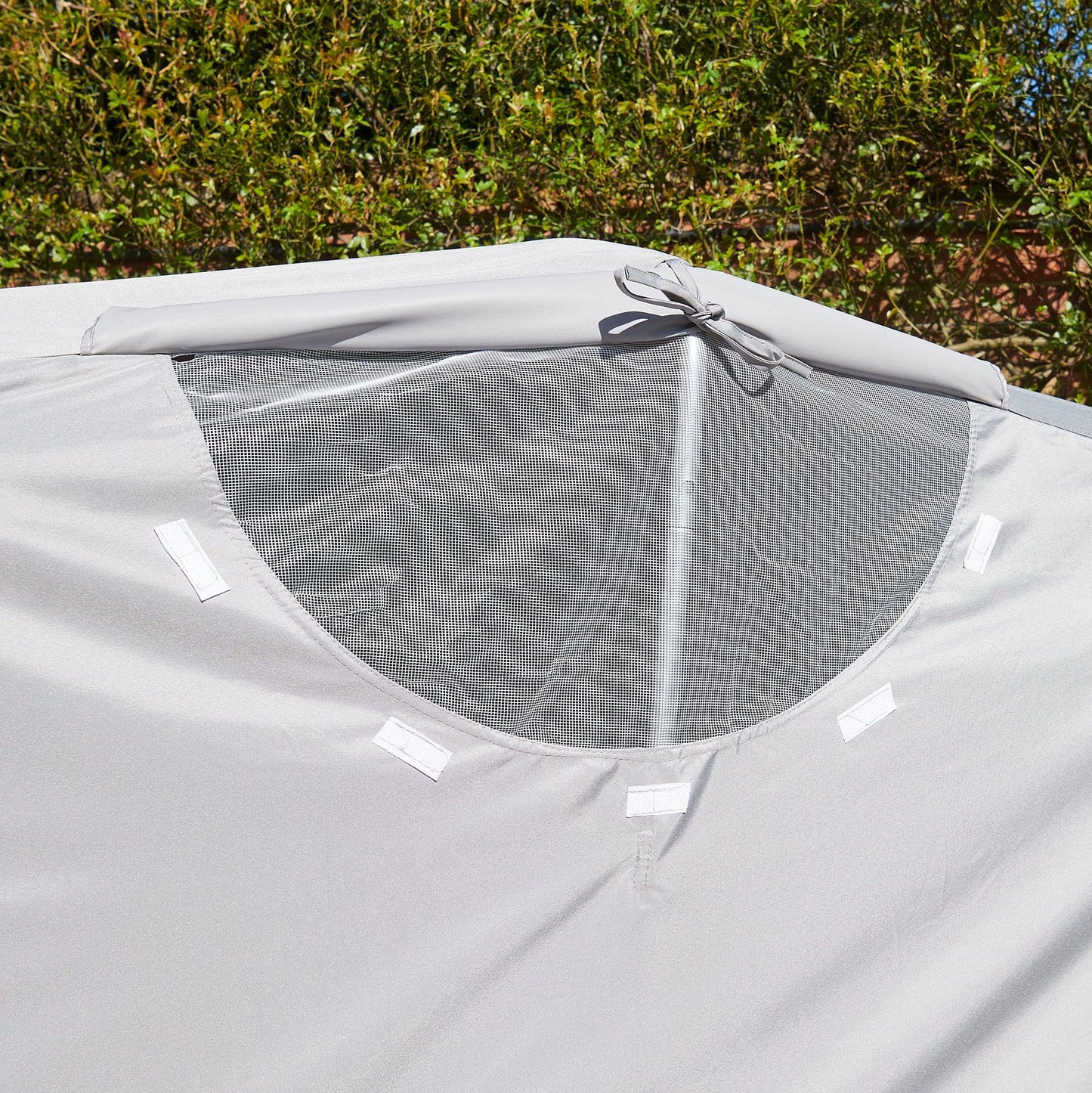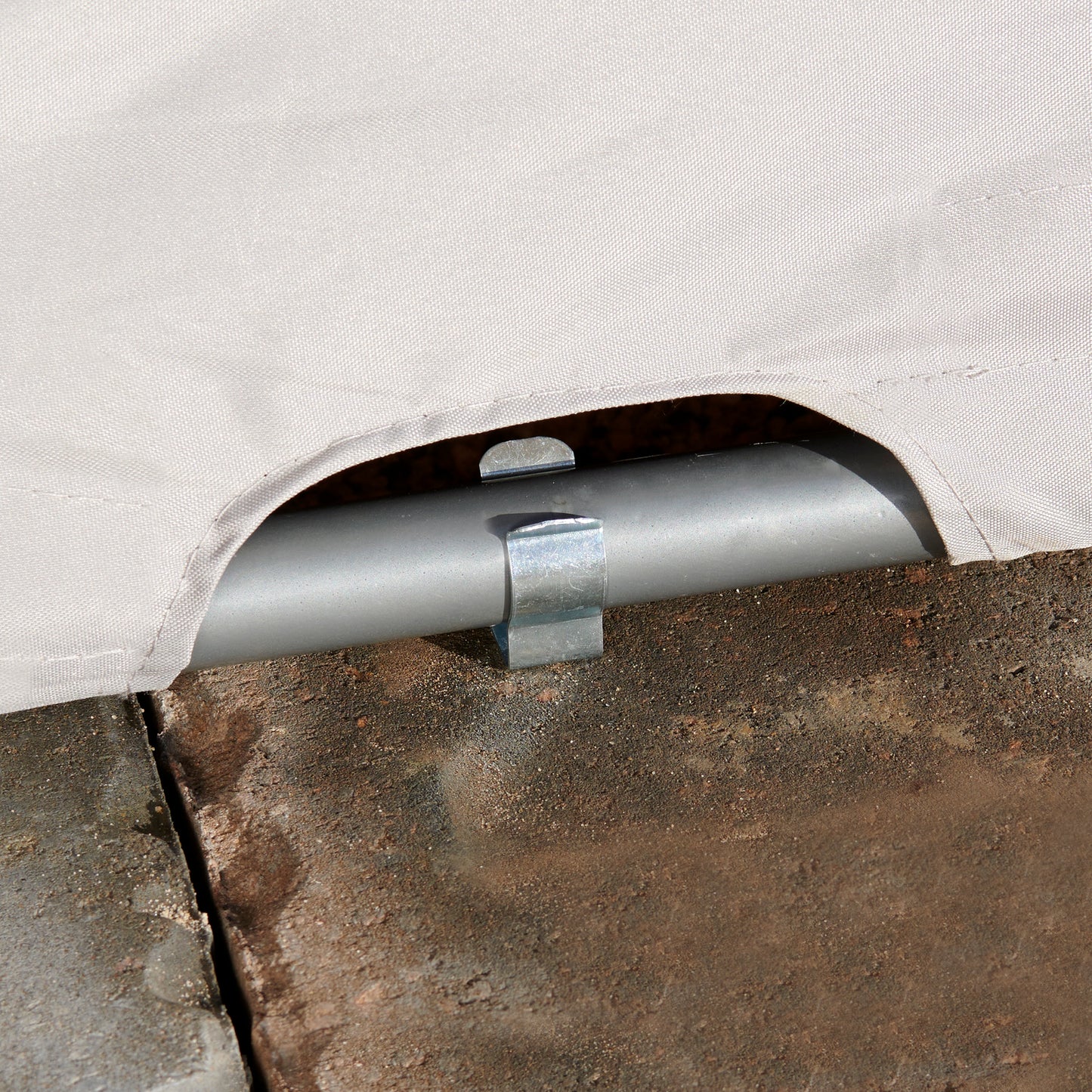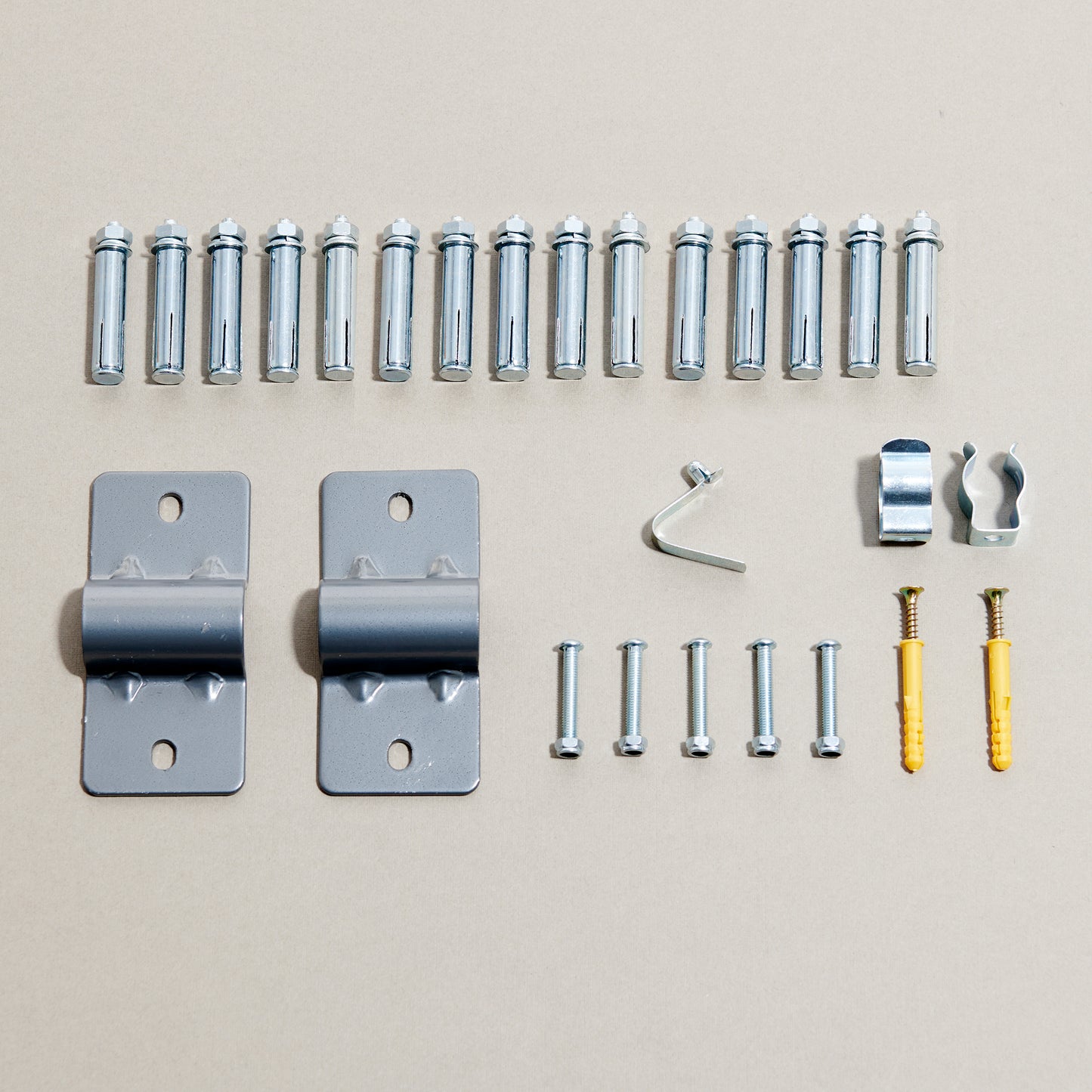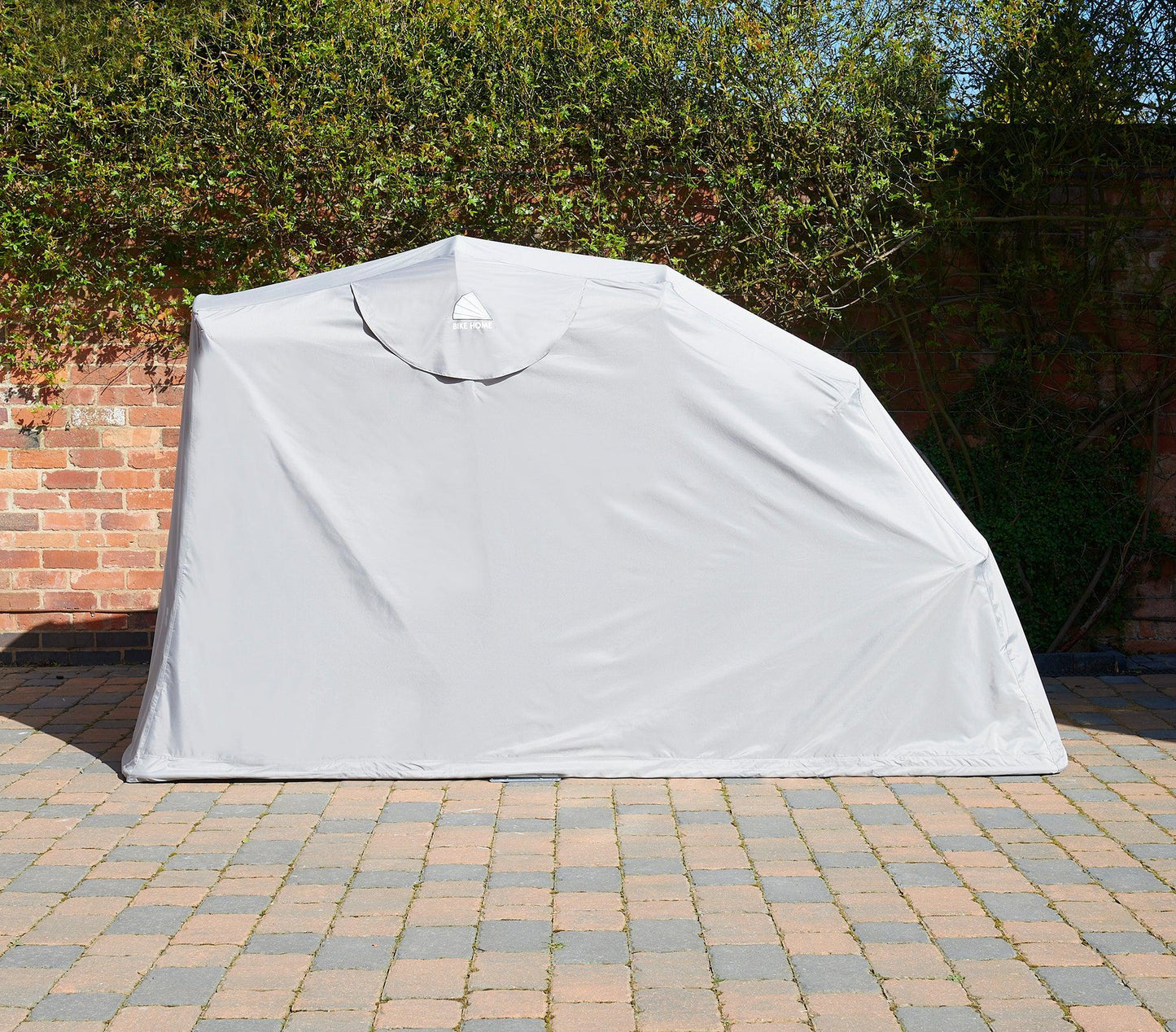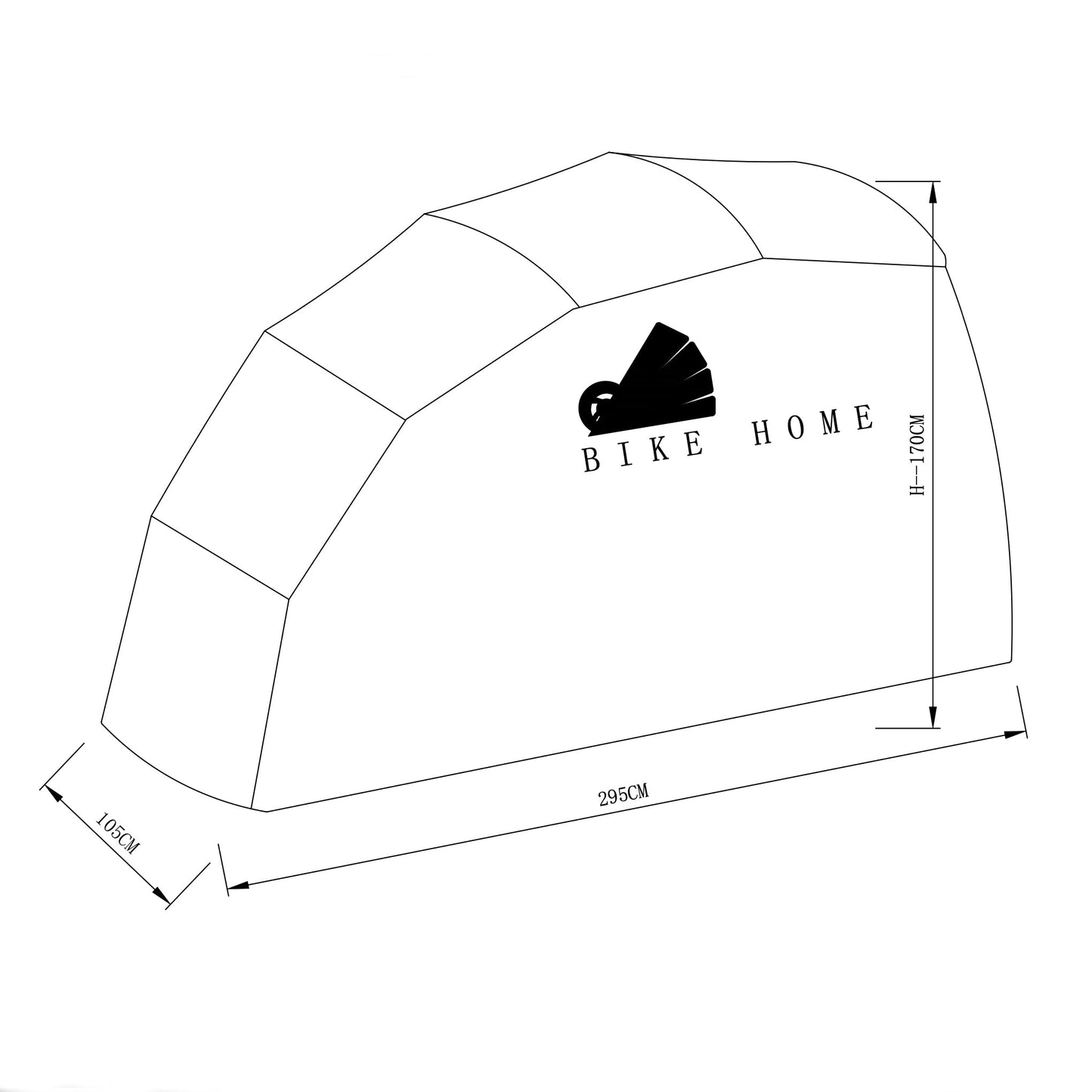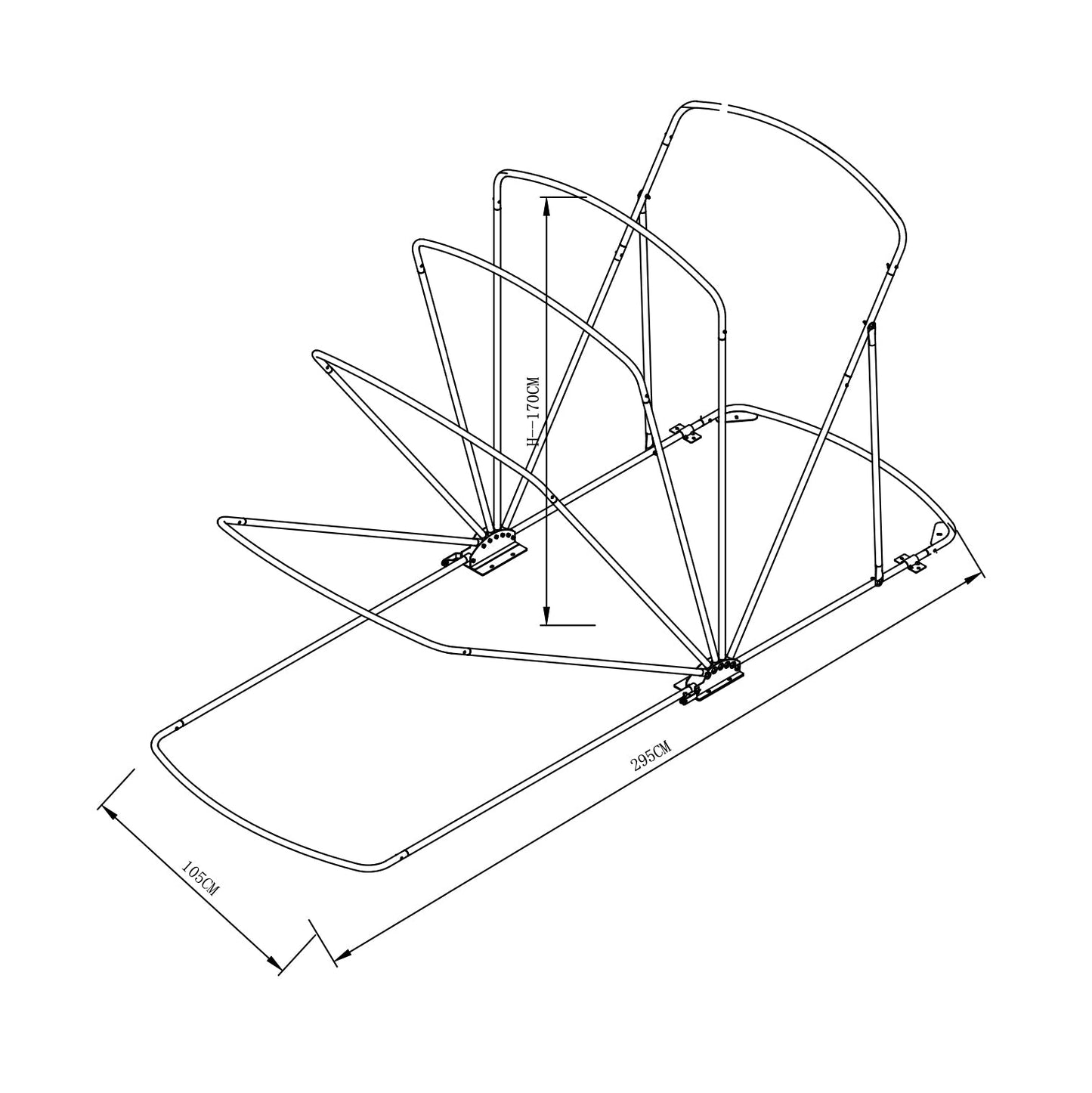 See the Feel Good UK Folding Bike Home In Action
Looking for more Folding Bike Homes?
View all
Motorcycle storage tent
Bought a second for new bike. Fits an adventure bike on centre stand. Poles can knock mirror edges and hand guards so wrapped in felt pads at contact points.
Good size and quality seems good. Recommend overall
Fab.
Didn't even know these covers existed until a friend mentioned about them. Happy as Larry.
16 months duration
I bought the Bike Home cover BHO1 in 21st October 21. It did a great job and was easy to use. The material just deteriorated after 16months and in the wind was shredded completely. The frame is good but it needs all the anchors points to be used as they will get blown out. I would buy the replacement cover but appears to be out of stock. Honestly believe the material needs to be stronger.
Good, no contact cover at great price
Fitted together quite easily . Covers my Moto Guzzi 750 with ease.. Its good that you can get replacement covers. I would have liked a hasp or fitting so you could padlock the center of the frame to the ground (it has side padlock fixtures but a lot of leverage with the length of the frame so I think you could easily bend this out of place) but I shall make one. Great value.
Instruction
I bought a secondhand Bike Home and now need assembly instructions. If anyone can help please send it to my email [****]. i would also like to knoe if there are agents for Bike Home in South Africa.
Here's a little more about our Folding Motorcycle Storage
ESSENTIAL FEATURES: Our folding motorcycle storage unit is the perfect solution to keeping your bike out of sight and protected from the weather. The waterproof UV resistant cover (Oxford600D) will keep your bike dry and the upgraded material will not crack or fade in sunlight. The curved frame also ensures water runs off and is not allowed to build up.
FUNCTIONAL DESIGN: The strong powder coated steel frame fits together with spring loaded button clips and the construction is straight forward and easy to do. The folding Bike Home also comes with the relevant expanding bolts to ensure a secure fit to your drive.
BIKE PRIORITY: Keeping your bike dry and ready to ride is top of our list when it comes to the design of folding motorbike storage unit. The Bike Cover can be lifted back with ease allowing you to ride straight out, and equally easy to fold back into place on your return
SECURITY: The Feel Good Folding Bike Home not only keeps prying eyes off your bike allowing for some extra security it also has a lock system that you can add your own padlock to for extra peace of mind.
SIZE: The Folding Bike Home Length : 116" (295 cm) / Width : 41.3" (105 cm) / Height : 67" (170 cm) / Ride in Height : 61″ (155cm)
Why Invest In A Feel Good UK Bike Home?
Our Story

Our story begins over 30 years ago, in the very same building we work from today, and whilst the products we sell have changed our core beliefs remain the same as when we manufactured homewares in the 1990's.

Our Mission

We believe in delivering functional, quality products that improve the way you live and the lifestyle you want to create; whether that's spending more time on your allotment or introducing chickens to the family.

Our Promise

We care about customer service, we're on hand before, during and after your purchase with us to offer advise and support however you need it.
Let customers speak for us