May's Jobs For The Plot
With the promise of summer being just around the corner May is a busy month on the allotment. Sowing seeds outdoors can begin to really ramp up this month but keen gardeners should proceed with caution! With the unseasonably cold and wet start to the month some soil beds may still be too cold and early morning frosts are still a real threat.
Harvesting Crops In May
May marks the beginning of the Spring crop harvest and it's an exciting month to start seeing some produce.
The first of your baby turnips should be ready, they should be harvested while they are still young and small - don't discard the leaves, they are great in a stir fry!
Radishes may be ready if you took the plunge on planting seedlings in April, like the turnips they should be pulled up whilst young and eaten quickly.
Asparagus continues to be a favourite spring harvest crop for us, you should cut the spears just below the surface of the soil when they are no fatter than your thumb.
The last of the Spring cabbages may now be ready, and with some months until your summer varieties are ready make sure you enjoy them.
Sowing In May
It would be easy to get a little over-excited as we begin to feel the temperatures warm up, coupled with the bank holidays and extra time at the allotment sowing seeds might begin with a little too much haste.

Two issues we often see affecting keen gardeners this month are sowing too many seeds and not ensuring the soil is quite warm enough, add in the threat of early morning frost and it is possible to lose a large number of delicate seedlings.

Our advice is to slow it right down and carefully consider the forecast and other factors to give your seeds the best chance of germinating. Spacing seed sowing by a week or two and using smaller batches is a really good idea.

Varieties to sow in May;
Brussels, is essential for ensuring a Christmas Day feast! chillies and peppers can still be sown indoors or undercover. If you want a bumper crop of gauds and pumpkins this Autumn sow indoors this month ahead of planting out in June.
Garden Jobs for May
Weeds and bugs are the gardener's nemesis in May, the warmer weather will see them come back at relentless speed and factoring in regular time to keep your beds free will help in the long run.
Be wary of late spring frost, where you have decided t plant out delicate seedlings we advise taking the precaution of using cloches or cold frames to help protect against a surprise frost. 
Keep an eye on and earth up potatoes to keep the tubers underground. If they are exposed to light and turn green they become poisonous.
If you have new summer fruiting Strawberry plants be sure to pick the flowers off preventing them from cropping in their first year.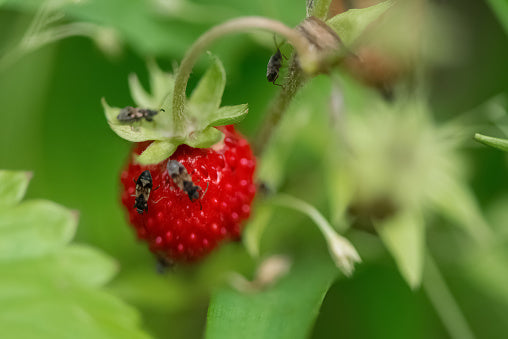 Pest & Diseases to Look for in May
Fruits & Vegetables;
Net Strawberries to keep away birds, you can also deter slugs by laying straw around the base.

Avoid carrot flies laying eggs by protecting with a fleece or other barrier.
Keep an eye on Asparaguses for signs of asparagus beetles, make sure you pick off eggs before they hatch if you spot any.


See our polytunnels and cold frames here;
Regular price

Sale price

$66.00 USD

Unit price

per

Regular price

$162.00 USD

Regular price

Sale price

$162.00 USD

Unit price

per
Please get in touch with any questions;
Let customers speak for us